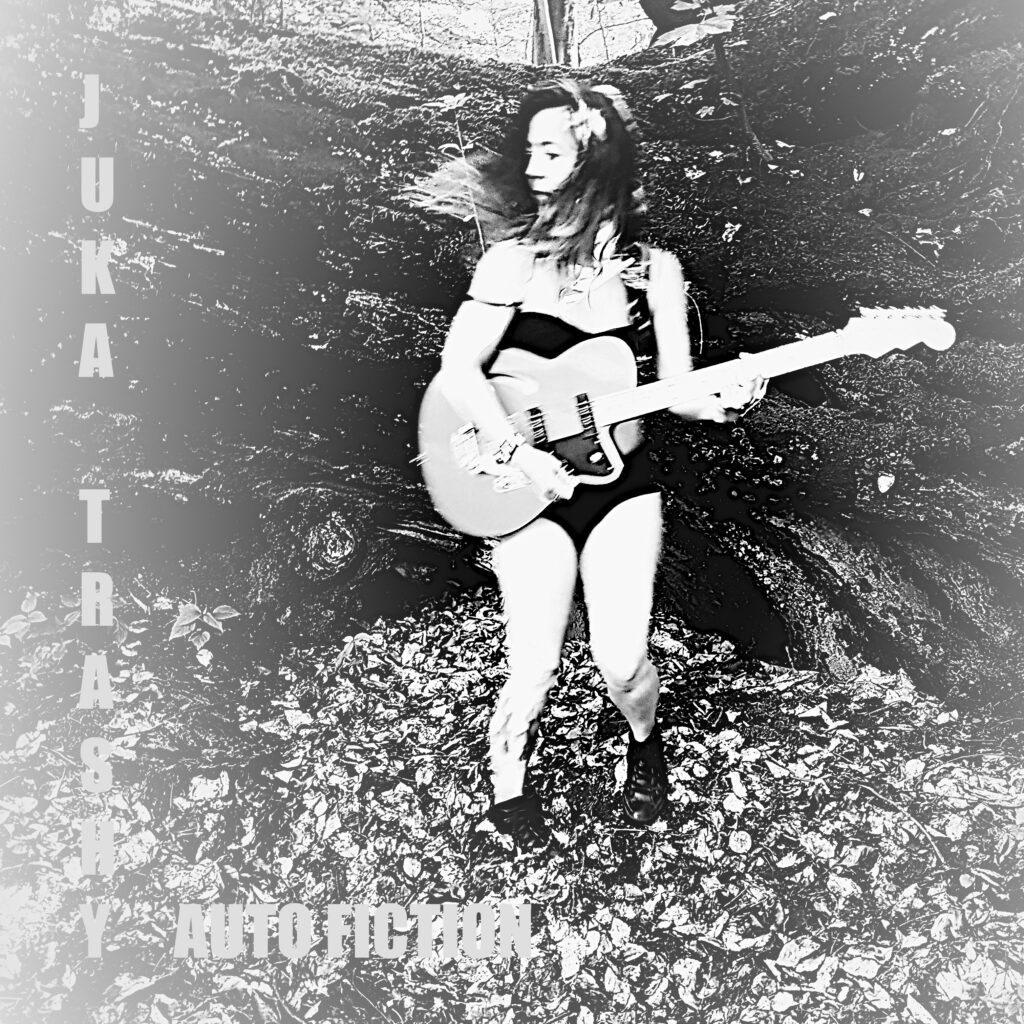 The Juka Trashy album Auto Fiction is inspired by the soundtracks of Tarantino and Lynch films and focuses on creating a cinematic experience rather than clinging on to a specific genre. You will experience a dusty and lo-fi universe of surf, rock, punk, and a dash of bluesy singer-songwriter on the album.
Buy on Bandcamp and support directly: https://jukatrashy.bandcamp.com/album/auto-fiction-2
Or stream on Spotify, iTunes, YouSee, and more
Photo: Juka Trashy by Louise Elisabeth Andersen
Auto Fiction is a great example of what comes out of creative processes in a collision of different places: The cultural melting pot of Berlin, writing retreats in Austin (Texas) and Paris, Juka Trashy's hometown Aarhus, coffees in Copenhagen, beers on Christiana and most importantly: Amazing musicians from more than ten different countries.
The philosophy behind Auto Fiction is that you can't create a musical journey for your listener without traveling, and you can't make an album with a wide scope if everybody has the same cultural or artistic background. Auto Fiction has grown out of the international collaborations that are established when you dare to think out of the box and break the boundaries of genre, text, instrumentation, and working processes. All contributors have been asked to leave their unique fingerprint on the album and to consider it as a playground for creativity.
The album is supported by DJBFA and Koda's Cultural Funds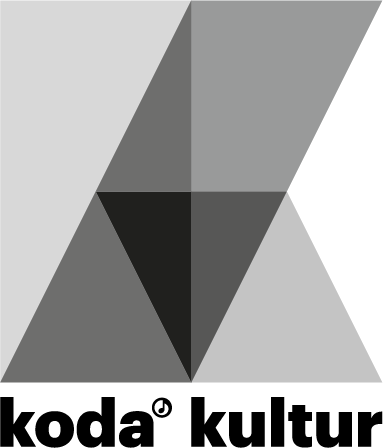 Auto Fiction
Stolen Moments (Juka Trashy, Perry Stenbäck, Roger Langvik, Hugh Brace, Benn Dickenson, NREC, Pete Maher)
Have a Brunch (Juka Trashy, Theodore Doubinsky, Simon Behrenz Jensen, Cable Hell Studios, Pete Maher)
Reduced (Juka Trashy, Lene Carlskov, Louise Elisabeth Andersen, Stonebreaker Audio, Pete Maher)
I Lost you to the Booze (Juka Trashy, Lene Carlskov, Pete Maher)
Berlin Mauer Berghain (Juka Trashy, Pedro Da Palma, Stonebreaker Audio, Pete Maher)
Anti Candy Man (Juka Trashy, Pete Maher)
This is Goodbye (Juka Trashy, Lene Carlskov, Theodore Doubinksy, Stonebreaker Audio, Pete Maher)
Drugs or Love (Juka Trashy, Pedro Da Palma, Stonebreaker Audio, Pete Maher. Walking Psychosis cover)
Pandemic Punk (Juka Trashy, Pete Maher)
I aint no Lollipop (Juka Trashy, Pete Maher)
Post Drunk Depression (Juka Trashy, Cable Hell Studios, Pete Maher)
Stray Dog (Juka Trashy, Emil Frehr Kristensen, Stonebreaker Audio, Pete Maher)
More Less No Yes (Juka Trashy, Penguin Productions, ET Mastering)
Can't see through my glasses (Juka Trashy, Lene Carlskov Andersen, Theodore Doubinsky, Pete Maher)
Mastermind
Juka Trashy: Vocals, guitars, bass, synth, keys, percussion, production, mix, recordings as well as composer and author (Qu'est-ce Que Fück?, Hank Robots Headless Chickens, Mack The Knife, Walking psychosis), DK/BE/SE/NO
Backing vocals
Lene Carlskov (Chorus Aros), DK
Louise Carlskov Andersen (Chorus Aros), DK
Guitars
Emil Frehr Kristensen, (co-founder Nordbæk Gårdbryggeri), DK
Perry Stenbäck: Lap steel, baritone guitar (Sebastian, Allan Olsen, Erann DD), SE
Pedro Da Palma: Bass (Clean Boys, Godt Mudder, John D Band), DK
Roger Langvik: 12 string, NO
Bass
Theodore Doubinsky: Bass (BOAT), DK/FR
Pedro Da Palma: Bass (Clean Boys, Godt Mudder, John D Band), DK
Benn Dickenson: Bass, UK
Drums and percussion
Lene Carlskov, DK
Simon Behrenz Jensen: Percussion (Morgan Square), DK
Recordings, mix, production
Cable Hell Studio, Jonathan Jensen: Recordings, producer, mix (Gäy, Krogen Big Game Hunter, NarcoSatanicos), DK
Stonebreaker Audio, Tyler Blair: Mix, production, US
Recording studio: QMusikkorruption, DE/FR/US
NREC: Recordings, producer, IT
Penguin Productions (Lowly, NovemberDecember, Who Killed Bambi), DK
Mastering
Pete Maher: Mastering. (Patti Smith, Pixies, Jack White, Nick Cave), UK
ET Mastering (Baby In Vain, Bersærk, Lydmor): DK
Photographers
Louise Elisabeth Andersen: Photography, DK
Jace Images: Photography, UK
Video
Eneko Sanz: Video production (Rolling Eyes Films), ES
Branding manager
Ted Uram, Truly Fearless Life, US