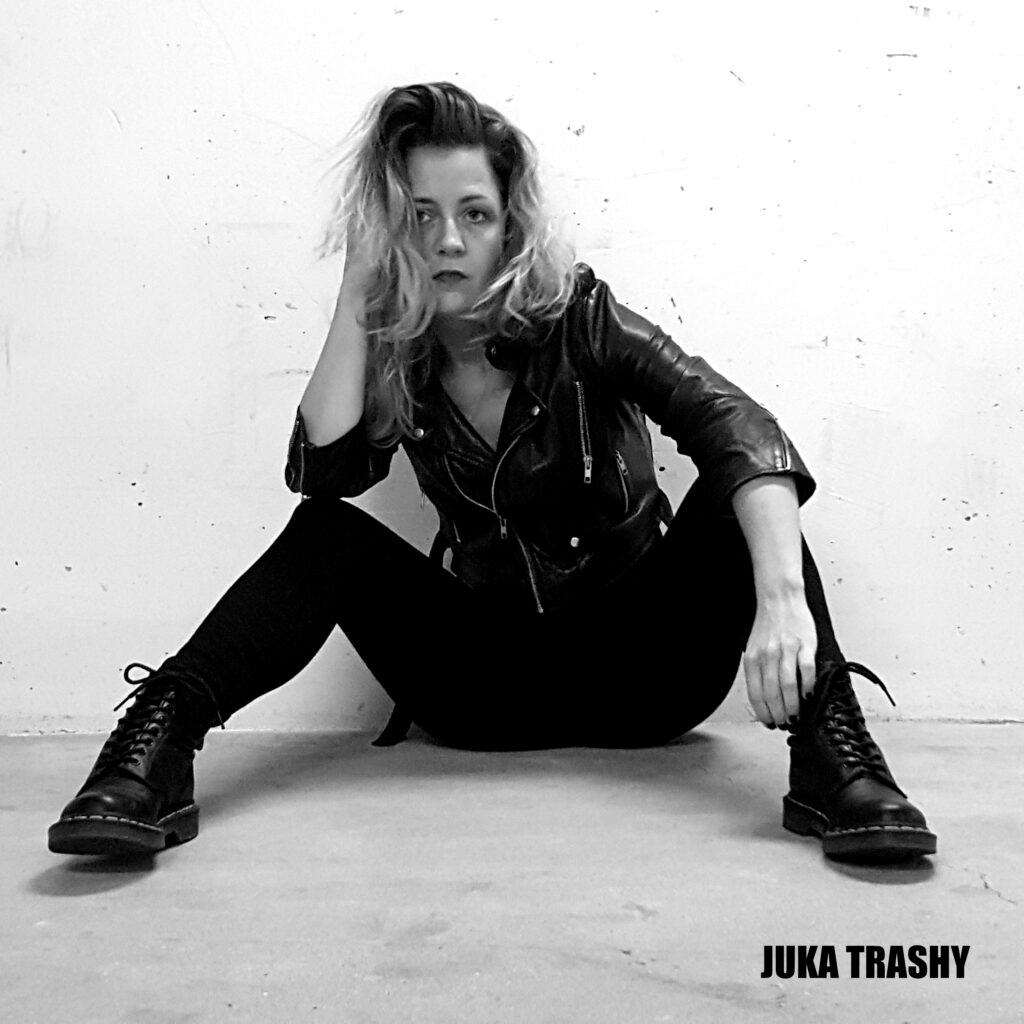 I'm a composer and songwriter situated in Aarhus, Denmark.
I love making music and I love sharing it! I love playing concerts and I love having a close connection to fans.
I am a DIY artist to the bone. I'm my own manager, my label, I do my PR, and I am the person you reach when you write me. I love to collaborate with others – photographers, musicians, engineers. But Juka Trashy is Juka Trashy and nobody else.
The time when musicians and fans were two different things in different universes is over.
We're in this together! This is our project, our goals, our journey and this is why I have decided to release music in a different way. You can find me on all the common platforms like Spotify & Itunes but I focus on support from fans cause you are the reason I make music and you are the reason that I can create as an independent artist – I can create music that doesn't fit the common radio format. I can decide to sell organic t-shirts as well as tank tops created under strong regulations for the work environment. I try to collaborate with locals regarding prints of merch, posters, stickers, and more. At the same time, I can create music across borders whilst travelling or via the Internet. I have the ability to book gigs where I want to – perhaps in your hometown, and I can be honest about my ideals. This is what you are part of when you support my music.
I use Bandcamp as the primary platform for my music because this enables me to follow these ideas, and create the music I assume you like since you've reached this tiny corner of the Internet. If you want to know more about how to directly support, you can go to https://jukatrashy.bandcamp.com/subscribe. Are you interested in merchandise? You get it here: https://jukatrashy.bandcamp.com/merch and if you just want to listen to the music just press this link and enjoy https://jukatrashy.bandcamp.com/music
When all this is said, you are alway welcome to write me with questions or ideas on juka@jukatrashy.com
Cheers,
Juka
Photo: Louise Elisabeth Andersen