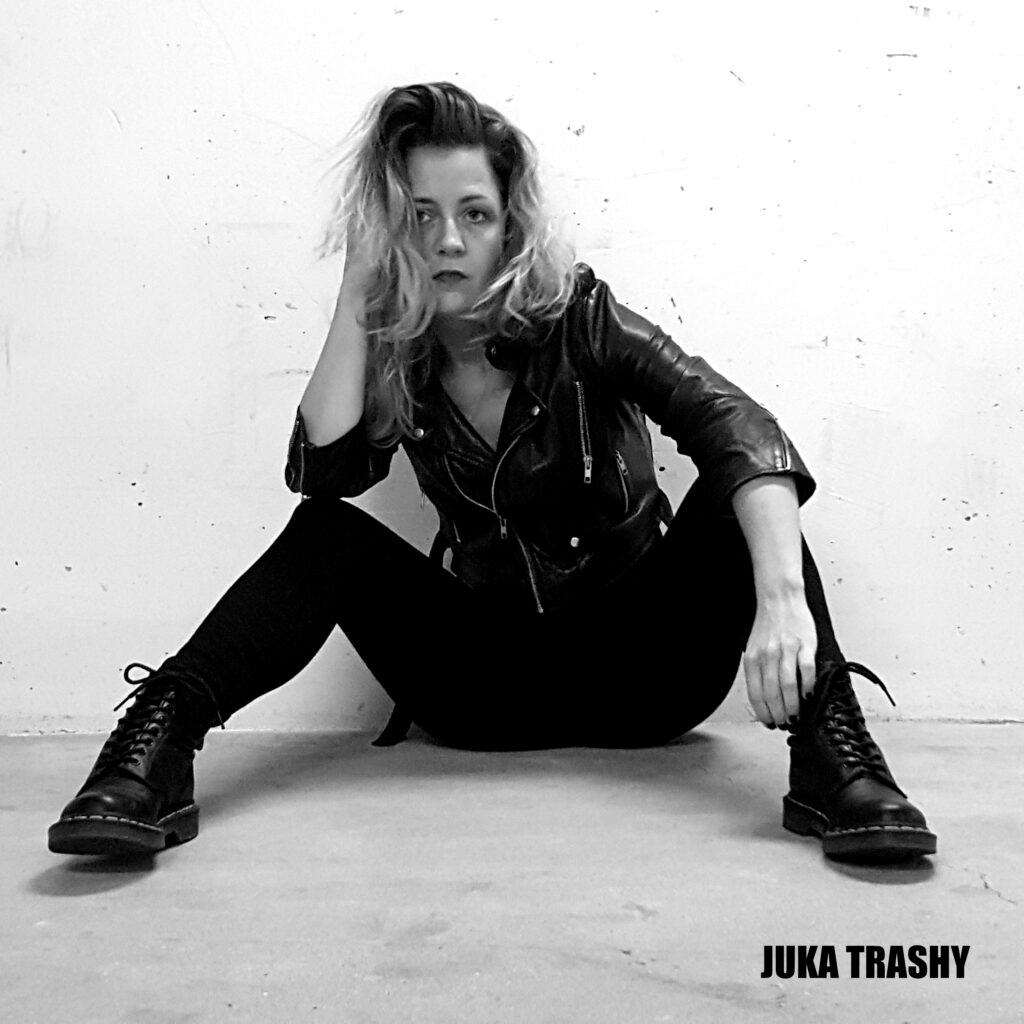 Juka Trashy is a rare combination of rough and petite. If you're into strong women, a dirty Nancy Sinatra, The Ronettes played by a proper Ramones punk fan or just 1960's surf with a dash of distortion and sloppiness it is strongly recommended that you check her out.
---
She originates from the Danish underground and punk scene and is known from amongst others Qu'est-ce Que Fück? and Mack The Knife. Furthermore as guest performer as Hank Robot's Headless Chickens (Kim Kix, Powersolo), support for members of the German cult band Lene Lovich (Jude Rawlings, Kirsten Morrisson) and bassist Greta Brinkmann (Debbie Harry).
Find Juka Trashy on Spotify, iTunes, Amazon Music, YouTube, Deezer, Bandcamp and more.